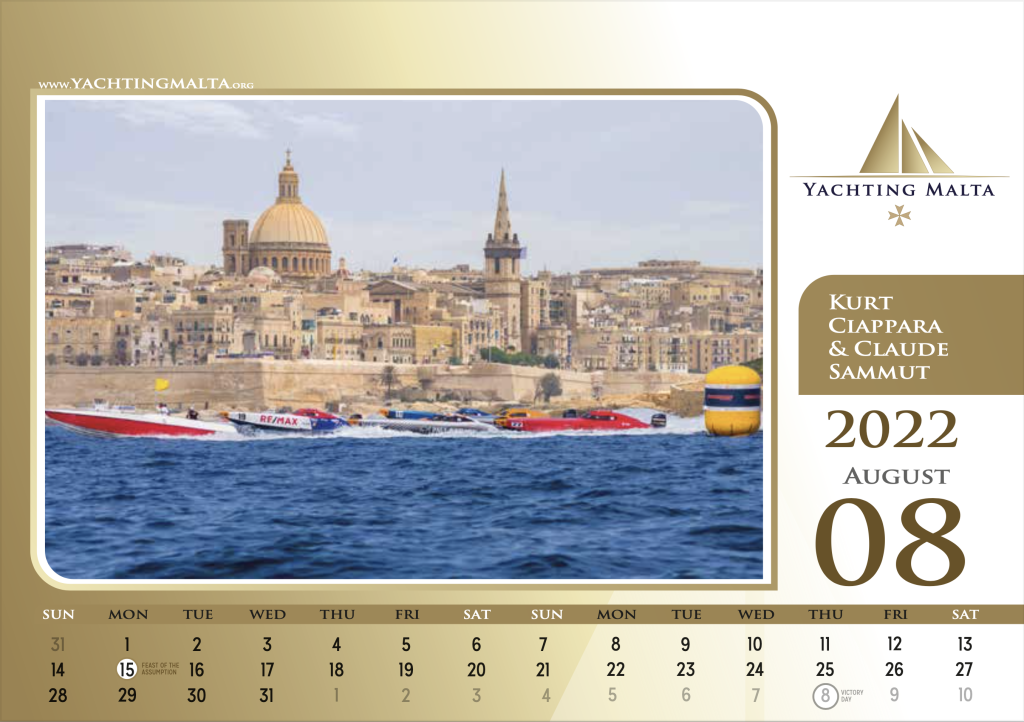 August's image captured by Kurt Ciappara and Claude Sammut, shows powerboats thundering out the Marsamxett Harbour. Powerboats have made a significant name for Malta in the international scene with local powerboat driver Aaron Ciantar winning  five World Championship titles.
Both Kurt and Claude grew up in Malta. Being surrounded by the sea it was almost natural for them to have a passion for all things nautical. In mid-2000s the duo regularly attended the local powerboat races, capturing the action through their photography to keep as memory of each event.
From then on, photography became a passion and they sought to improve their skills. Whilst nowadays their portfolio is made up of a multitude of subjects, their enthusiasm for maritime subjects has led them to specialise in Maritime photography.