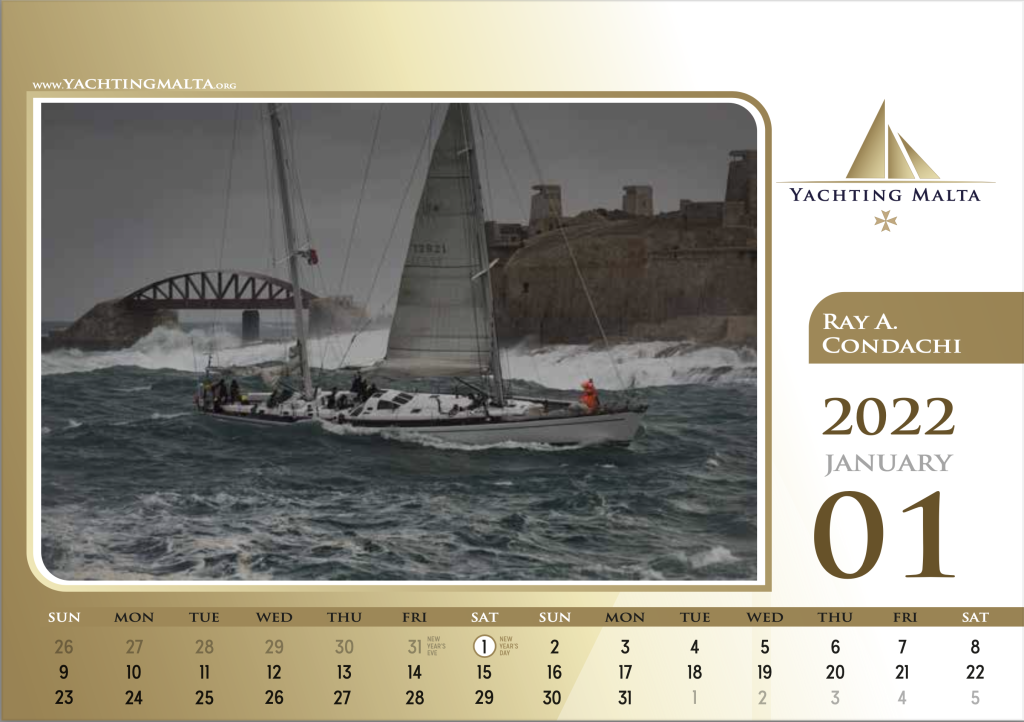 Ray A. Condachi is the first photographer to feature in the 2022 Yachting Malta calendar. His photo captured the gale force winds and tumultuous seas that battered the 2021 Rolex Middle Sea Race fleet, especially as they attempted to enter Marsamxett Harbour.
Ray A. Condachi (born June 1961), currently works as a freelance Mechanical Engineer on boats. 
His initial employment was with the national airline as a non-destructive testing engineer. Here his early photographic skills were used to record, and document reports of damages found. Later he became a design engineer, with an automotive company.
Sailing, windsurfing and any other sport to do with the sea are some of his passions. He followed his heart and love for the sea, when he quit his job in employment to take on the ownership of an RYA sailing school.
Sailing double handed, from New Zealand to Australia was one unforgettable experience and offered great photographic experiences.
An avid cyclist, Ray puts down as one of his most memorable achievements that of cycling across America.
Having a long-time appetite for windsurfing, sailing, kitesurfing, scuba diving and photography, he found photography a means of expressing his passion for different sports. When not practicing these sports, you will most invariably find Ray capturing the action, using different perspectives of shooting to try bringing to the viewer a more dramatic effect – be it windsurfing, kitesurfing and of course the iconic annual Rolex Middle Sea Race.