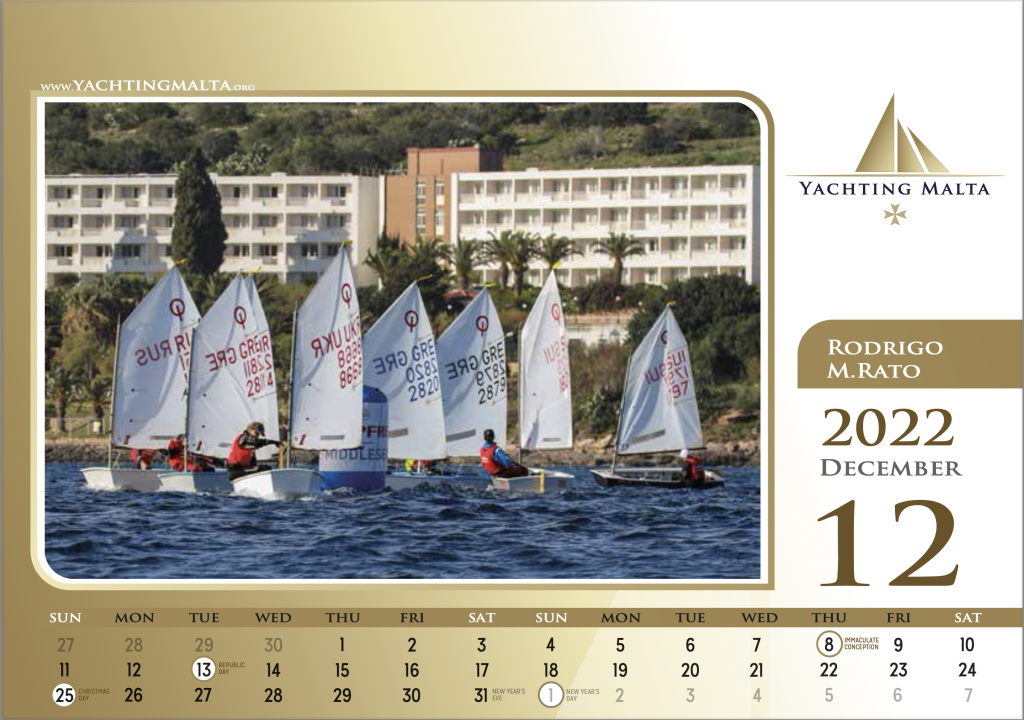 Rodrigo M. Rato is a Portughese photographer who has captured sailing in Malta via the Rolex Middle Sea Race as well as the Euromed International Regatta. The image for December is that of the Optimist fleet in Mellieħa Bay.
From a young age, photography has been part of Rodrigo's life. He remembers being fascinated by the ability to "stop time in an image". What started as a passion became his profession.
Growing up by the sea, photography and the sea have always gone hand in hand, and in Malta he discovered a magical place to bring together three old passions, the sea, boats and photography.
Rodrigo thanks to the Malta Young Sailors Club for the opportunity they gave him to capture the beauty of sailing in Malta.