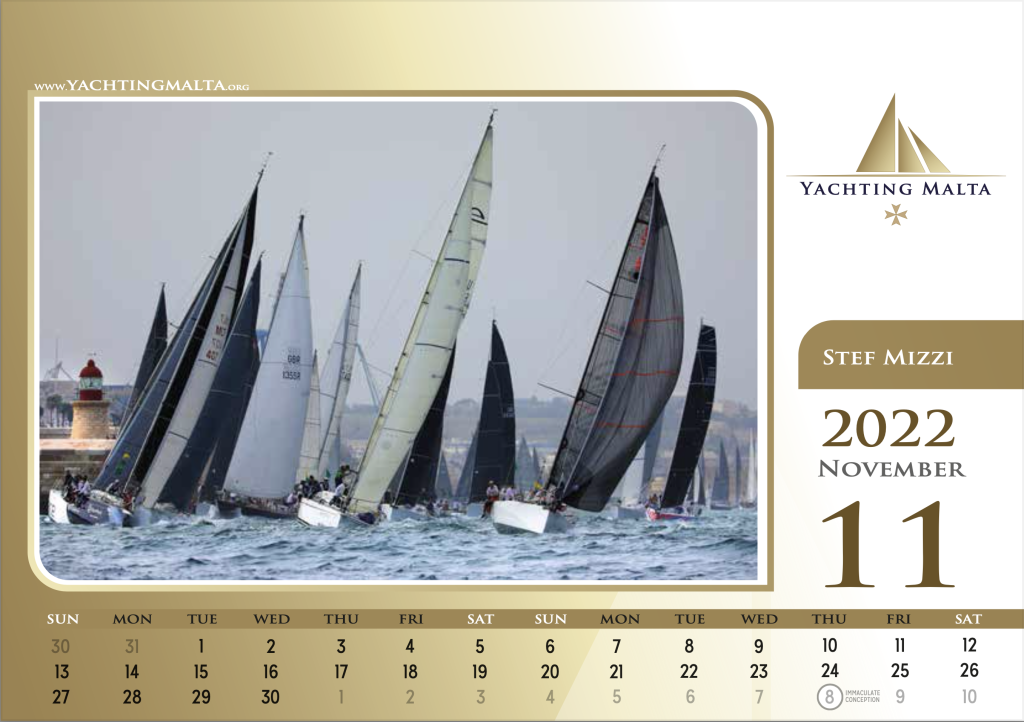 The month of November, depicts one of the Class starts of the 2021 Rolex Middle Sea Race as captured by Stef Mizzi.
From a young age Stephanie always had a keen interest in photography. Her first mentor was her father who always loved taking photographs wherever they went. While living in Paris, she purchased her first DSLR and never looked back. After her son was born she decided to take up photography on a more professional level and attended two photography modules held by Kevin Casha, her second mentor. She enjoys photographing landscapes, sports events mainly water polo, Formula 1, when the opportunity arises and yachting races and also people from all walks of life. Stephanie's close friends describe her as free-spirited, bohemian, bubbly and enthusiastic, albeit always very hard on herself.  
Her advice to everyone; 'pursue your dreams, do not fear failure for only in failure do we have the opportunity to try again'.