Yachting Malta Awards Nominees – Malcolm Lowell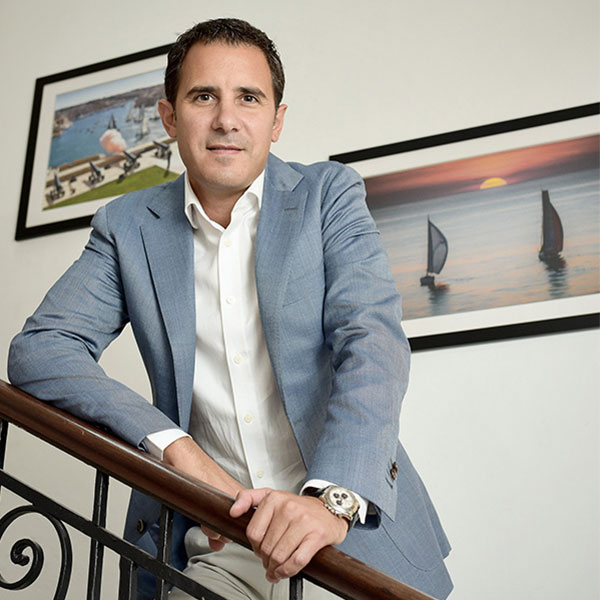 Malcolm Lowell
Entrepreneur & key supporter of the Rolex Middle Sea Race
Malcolm's involvement in sailing goes back to the summer of 1999, when, still a university student in England, he was approached by the Commodore of the Royal Malta Yacht Club, the late, Arthur Podesta and Vice Commodore Georges Bonello Dupuis to look at the possibility of a collaboration between Edwards Lowell, Rolex Geneva and the Royal Malta Yacht Club.
In 2000, he was instrumental in the introduction of the prestigious Rolex World of Yachting to Malta and the Malta Rolex Cup Regatta was born. The Regatta ran for two editions until 2001. As the event grew, attention was directed towards a larger collaboration with the ailing Middle Sea Race, which qualities were considered to be at par with other Rolex International offshore races.
In 2002, Rolex officially agreed to sponsor the Middle Sea Race and since then Malcolm has played an active personal role together with that of Edwards Lowell, to promote, develop and stand as a support system between Rolex and the Royal Malta Yacht Club.
Malcolm and the Lowell family have lent both personal financial support and time to ensure that this rewarding collaboration is continuously strengthened, not only to the advantage of the Rolex Brand but also to Malta as a yachting and tourist destination.
The Yachting Malta Awards are being supported by Mercedes-Benz, Simon Estates, Charles Grech and Transport Malta.
For reservations or further information please contact the team on awards@yachtingmalta.org or on  +356 999 777 78 or +356 999 992 61