Outstanding Contribution to Yachting Award winners announced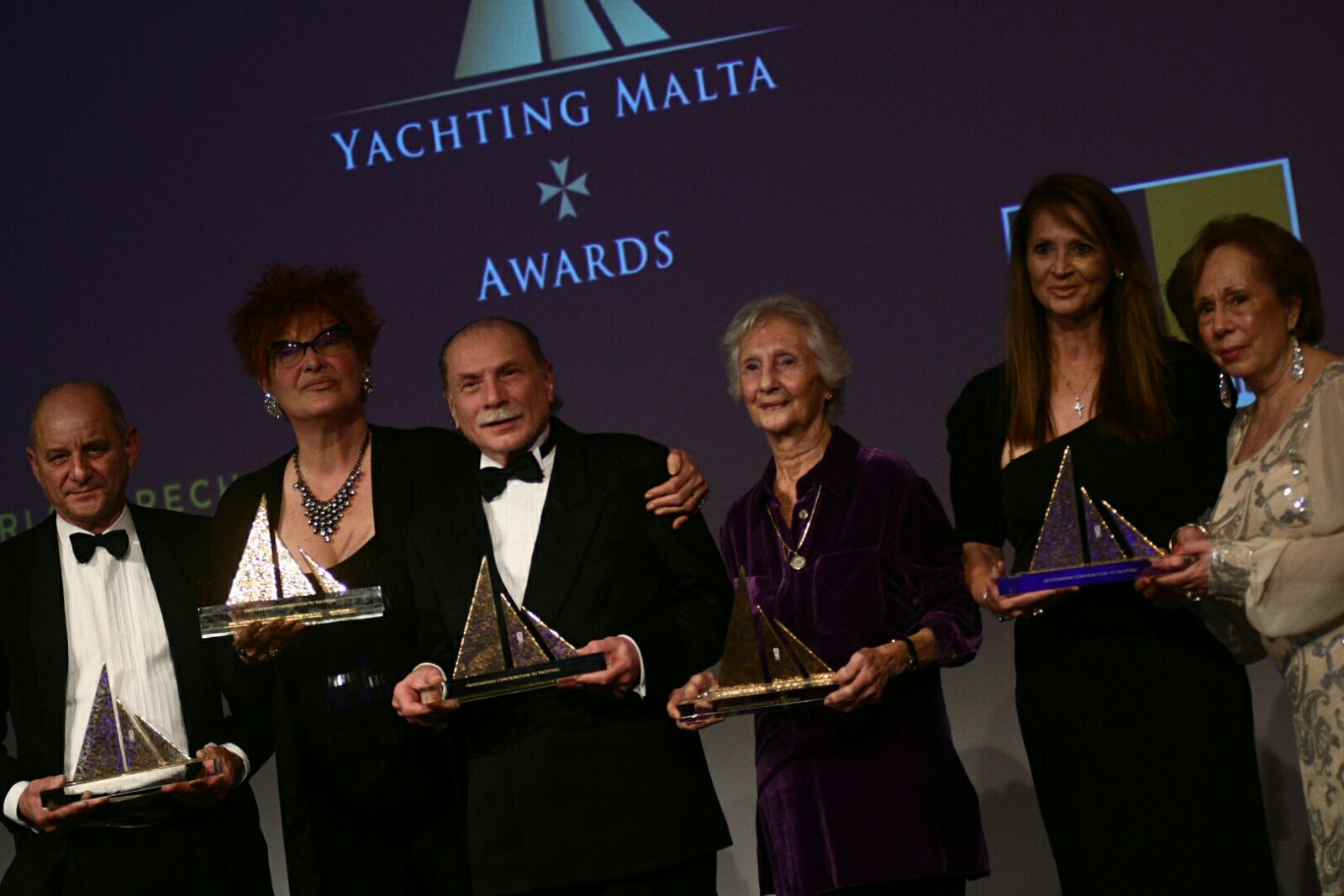 Left to Right:
Mr. Godwin Zammit – on behalf of Mr. John Ripard, Mrs. Roselle Borg- on behalf of Mr. Teddie Borg, Mr. Wilfred Sultana, Mrs. Dora Ripard – on behalf of Mr. Paul Ripard ,Mrs. Kristine Podesta  – on behalf of Mr. Arthur Podesta, Mrs. Doreen Darmanin Kissaun – on behalf of Mr. Roland Darmanin Kissaun 
The inaugural Yachting Malta Awards were held last night in the presence of some the stalwarts and key stakeholders of the yachting community.
Out of a total of seventeen submissions, the judging panel had the difficult task of selecting six individuals who, through their commitment, contribution and efforts, shaped the yachting community – as a sport and industry, as it is today.
The coveted Outstanding Contribution to Yachting was presented to the following:-
The Awards were presented by the various dignitaries present to the winners or their representatives.
The Yachting Malta Awards were supported by Mercedes-Benz, Simon Estates, Charles Grech and Transport Malta.