First day of Euromed International Regatta welcomes back international fleet to Malta.
The opening day of the Mapfre Euromed International Regatta saw a welcome return to an international fleet in Mellieħa Bay as the first day of racing took place.
This year's Euromed returned to its international status after last year's event could only welcome local sailors due to Covid-19 pandemic restrictions. The twenty first edition of this popular international regatta, annually held just before Christmas, welcomed sailors representing all local sailing clubs and other sailors representing twelve countries.
The northerly wind which at the start of racing was blowing at around 20knots, increased throughout the early afternoon. Gusting approximately at 25 knots, ILCA Race Officer Bojan Gale called off the last race. Whilst in the Optimist Beginners Class, a similar decision was taken. The three races planned for the Optimist Senior and Cadet Classes went ahead as planned.
Optimist Class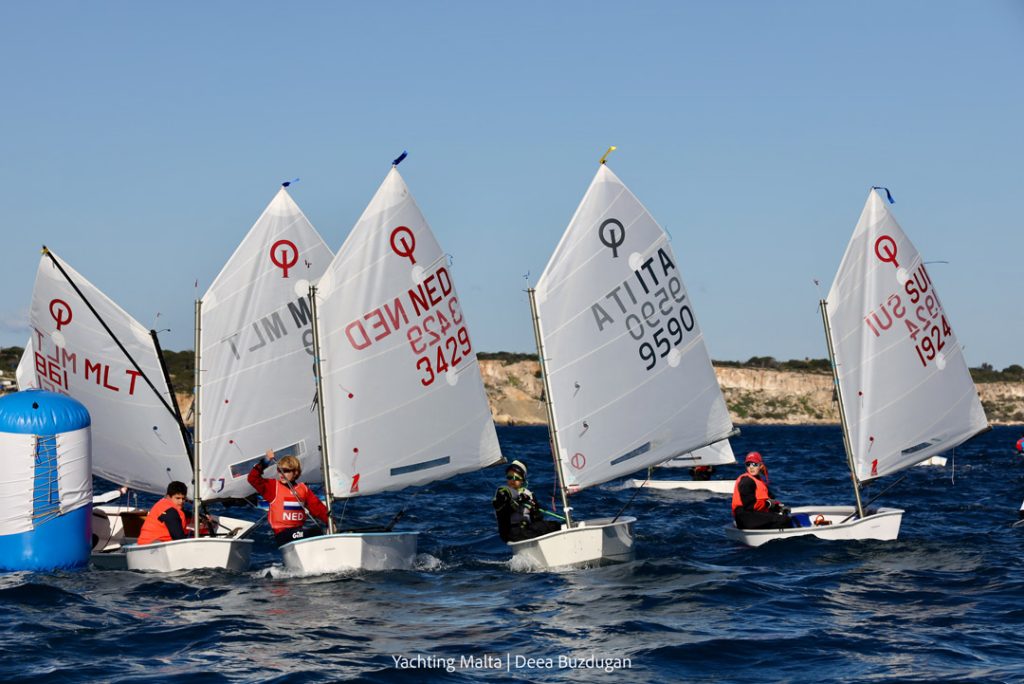 In the Senior Class, 4th ranked Tim Lubat from Spain topped the leaderboard with a second, seventh and first placing at the end of day one. In second place was Malta Young Sailors' Timmy Vassallo, who scored a first, sixth and fifth place, trailing two points behind Lubat. Fellow MYSC team mate Jonas Micallef finished in third, having obtained an eight, second and sixth placing.
The Beginners Class. Malta Young Sailors Club's Michael Cremona and Timothy De Cesare took the first two places, whilst Jacob Carl Delia (Royal Malta Yacht Club) completed the top three placings for the day.
Laser Class
Thirty four sailors took part in the Laser Class, with the ILCA Class 4 having the biggest fleet.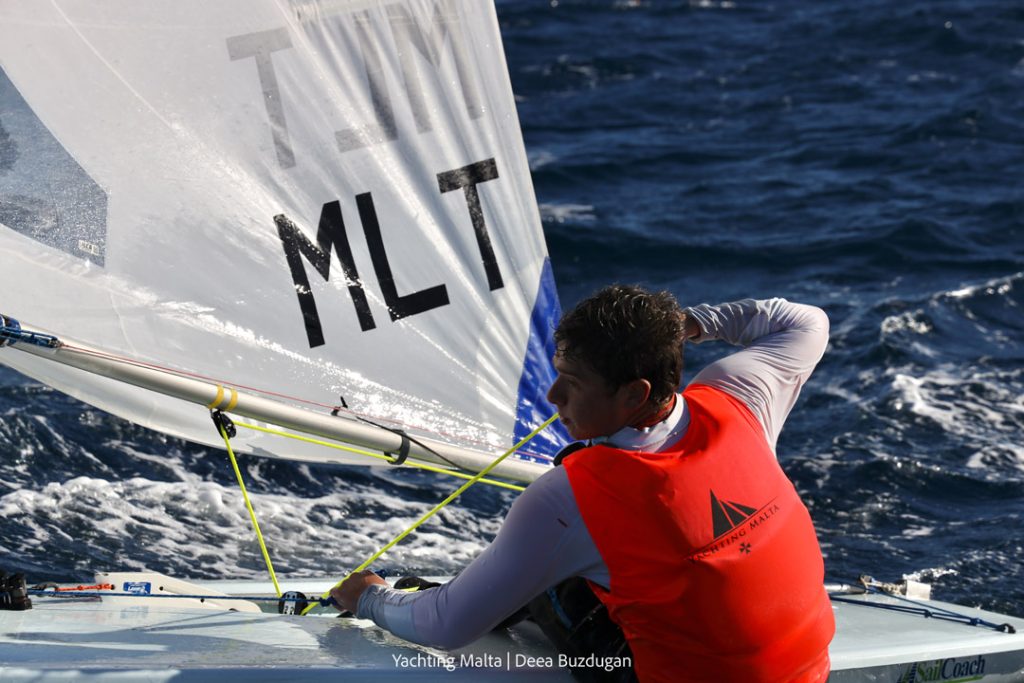 In Class 4, Shaun Aquilina (Birzebbugia Sailing Club) won both races to give him the lead for the day. In second place was Matthew Cachia Debono, who with two consistent third places beat Kurt Borg (Birzebbugia Sailing Club) and Carlos Charabati (Point Claire Yacht Club).
In Class 6, Matthew Flores, also from Birzebbugia Sailing Club, took the Class lead for the day having won both races. Behind him in second place was Club team mate Jean Paul Zahra. Malta Young Sailor's Luke Rausi's second place in the second race saw him climb to third overall having placed sixth in the first race.
More action is expected tomorrow from 1030hrs onwards, with three races scheduled for both classes. The event, hosted by Malta Young Sailors Club, is supported by Mapfre Middlesea Insurance and Yachting Malta and held under the auspices of the Malta Sailing Federation.