Punching Above its Weight
Yachting Malta has become a force to be reckoned with. It has, in a relatively short period of time, fostered stronger relationship with its stakeholders. Despite the challenges that the pandemic has thrown, Yachting Malta has punched above its weight, as Chairman John Huber explains in this interview on the Royal Malta Yacht Club's magazine SPINNAKER.
At the start of your tenure as Chairman of Yachting Malta you were quoted as saying – "When I was asked whether I could assist with the yachting industry in Malta, it was going through a period when it didn't have a unified voice and it was simply a number of individuals each acting on their own personal initiative." Are you satisfied with how this has evolved since?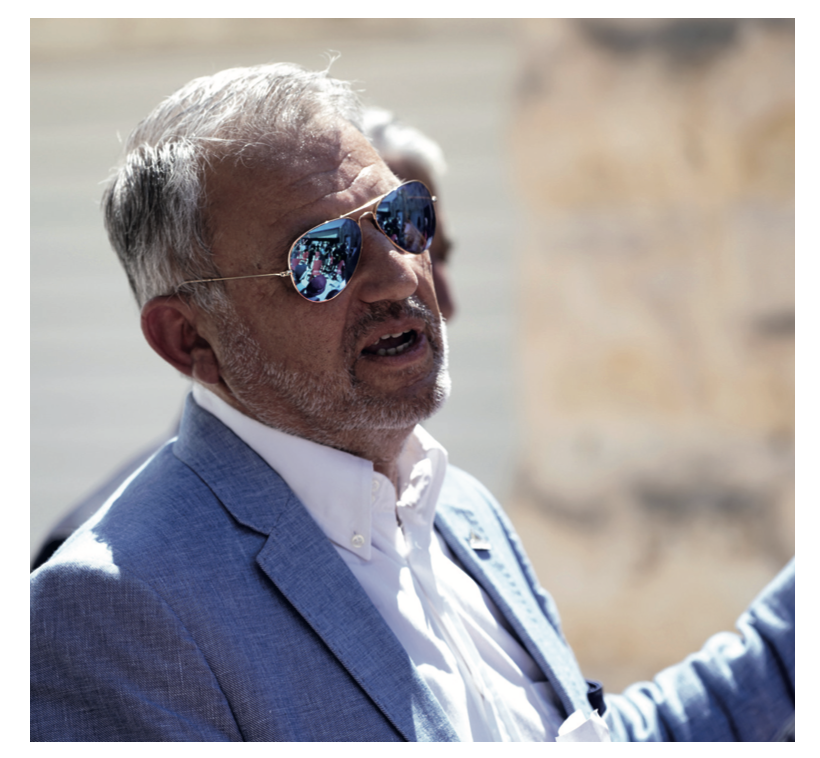 There has been an improvement, but I believe that we are still far from where we should be. Yachting Malta has played its part in discussions with and assisting the Super Yacht Industry Network Malta to retain its stand at the Monaco Boat Show through its financial assistance. We were also part of the ongoing discussions with Transport Malta and the Health authorities to alleviate the burdens on the industry caused by the pandemic and have assisted the industry whenever we could.
The unified voice should not only be during a crisis but ongoing so as to contribute towards the evolvement of Malta as a major yachting hub that would be primarily industry driven.
What has been your biggest satisfaction since taking over the helm at Yachting Malta?
First of all, I believe that Yachting Malta consolidated its mission by assisting with yachting events. The greatest satisfaction has however been in the direct assistance we are giving to the Clubs and the Malta Sailing Federation. Consequently, and also because of the Clubs' hard work, we have witnessed an increase in participation in sailing especially amongst children. We have just donated fourteen dinghies and all clubs are benefitting. This is where our investment lies.
Covid-19 put paid to a number of planned events and initiatives for 2020. Do you feel that the pandemic has caused irreparable damage to the sector? If not, when would you see it start its recovery process?
Not at all – albeit the fact that the planned events could not happen, a number of activities were still organised, and this is all thanks to the four sailing clubs. The sector shall come out stronger when the pandemic is over and all our work which has been ongoing shall come to fruition.
Has the cancellation of major Boat Shows affected Yachting Malta's operations or its initiatives?

A lot of work went into the preparation of the Yachting Malta Boat Show that was scheduled for November 2020. Nothing is lost – all the work done shall serve us in this year's event.
Travel restrictions meant that the local Yacht Charter industry suffered a blow. Local hotels were promoting staycations in an attempt to target the local market. Were there any initiatives by Yachting Malta to support this industry at a local level?
I am proud to state that Yachting Malta was the first entity to start promoting 'local' tourism and we had a campaign on national television promoting local charters. This initiative went down well with charterers and the feedback that we received was very positive. The promotion of discovering Maltese shores by sea also led to an increase in small boat sales locally.
The Economic Impact Assessment published in 2020 on the 2019 Rolex Middle Sea Race proved the importance of such events to the local economy. Do you feel that events like these will get back to normal sooner rather than later?
The published EIA was a first for yachting in Malta and although the figures are conservative, the result was that there is a need for other yachting events. The major issue is,
Covid-19 apart, that we are bidding with a number of other countries – all much larger than ours – to hold events. One also has to keep in mind that most events are rather costly to host so the importance of the results of the EIA shall give us an indication of what we can and should go for.
Sustainability has become a very popular word and quoted by many. How has Yachting Malta approached the topic?

In 2020 we also launched our sustainability guidelines which we worked on with 11th Hour Racing. We have had a very good and encouraging response and followed up with the installation of a Reverse Osmosis plant in each Club and the donation of a substantial number of reusable bottles. This is an essential part of our mission and our efforts are also recognised by international sailing bodies. I also believe that we made a fantastic choice of three persons to champion our campaign and we are privileged to have them – Skipper, doctor and RMSR twice winner Maya Podesta, Olympian and Birzebbugia Commodore Mario Aquilina and Olympic swimmer and environmental activist Neil Agius.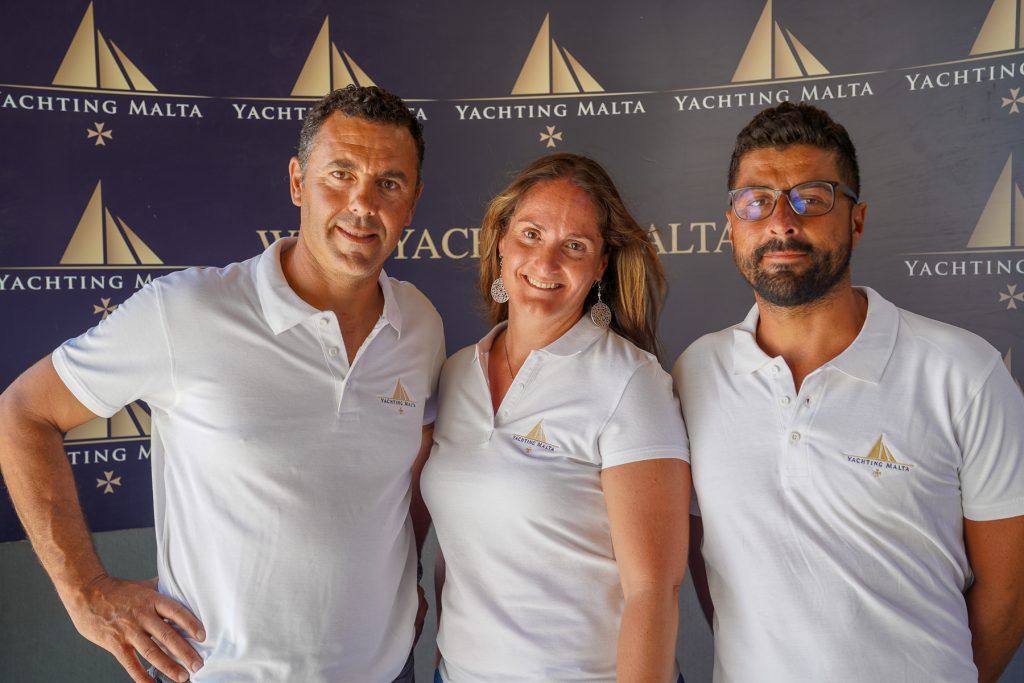 Not all is negative and although many events were postponed, Yachting Malta was still able to show its support to a number of events in Malta – RMSR Coastal Race, revival of windsurfing as well as supporting a number of local sailing clubs. Can you tell us more about these initiatives?
I am a firm believer that one of the major roles of Yachting Malta is that it should be the 'enabler' rather than the organiser. This means that we have to, and are, work closely with the four Clubs to see what more can be done. The Yachting Malta Coastal Race, which precedes the RMSR is now a yearly event. RMYC managed to organise the 2020 edition of the RMSR with a sizeable number of participants and without a hitch and this is truly laudable. We also had the revival of windsurfing and I truly hope that this picks up the momentum in order that we can grow it to some international competition. A sized-down version of Euromed was also organised by the Malta Young Sailors Club and again was a successful event. The first female Commodore of a sailing Club in Malta, Sandra Agius Darmanin, is doing a terrific job at Vikings and we are working closely with the Club and assisted them by donating a number of Optimist boats for them to have more participants in Euromed and other competitions. Birzebbugia are organising a regatta in February which shall hopefully become an annual event apart from constantly improving their premises.
So, it is not only not negative but very positive.
What is in store Yachting Malta for 2021? What do you think will be the biggest challenge in the coming months?
We are bidding, negotiating and working hard to see if and how we can attract more international events to Malta. We also have to consolidate on what we have. We shall be going ahead with the preparations for the Malta Race Week and the Yachting Malta Boat Show – two major new events. We shall continue to dialogue with the Clubs and the Federation to strengthen the entry at child and youth level. We shall also continue with ongoing discussions and meetings with the regulator, Transport Malta, with which we have a very good working relationship to help improve the infrastructure.
Challenges shall remain; pandemic, our size, infrastructure, finances etc. But this is a country that has always punched above its weight and Yachting Malta shall do so too!