Yachting Malta and Von der Heyden Yachting co-host Trophée Bailli de Suffren Awards Ceremony
For the past twenty two years, the month of July has become synonymous, with the Trophee Bailli de Suffren, a classic yacht race dubbed as the Gentleman's Race and which is the only international classic boat race in the world and which is known for its competitiveness and camaraderie all against a backdrop of elegance and history.
Following in the footsteps of  Pierre André de Suffren of Saint-Tropez, Bailli and Grand Cross of the Order of St John of Jerusalem and Vice-Admiral of the French Navy under Louis XVI, the race follows a course around some of the  most magnificent ports in the Mediterranean in Saint Tropez, Bonifacio, Trapani and finally concluding in Birgu, Malta.
The Trophee Bailli de Suffren fleet was divided into three classes – Classic, Spirit of Tradition and Multihull. In this year's event, the Classic category was won by Baptiste Garnier's Eugenia V – a regular competitor of the race, followed by Lys, skippered by Philippe Monnet & Patrick Boccard; Olivier Lamit's Hermitage took third place. The Spirit of Tradition was won by Philippe Descorps' Flora, followed by Yvon Fauconniers Albatros and Alain Monnier's Ecbatane. Gerard Marchetti's Rebel won the Multihull category.
The prize giving ceremony, co-hosted by Yachting Malta and Von der Heyden Yachting, and co-ordinated by the Marenostrum Racing Club, of Saint-Tropez, took place at the historic Cugo Gran Macina, also known as the Sheer Bastion – a historic location which was built into and around fortifications dating from the seventeenth century when the Knights still ruled Malta.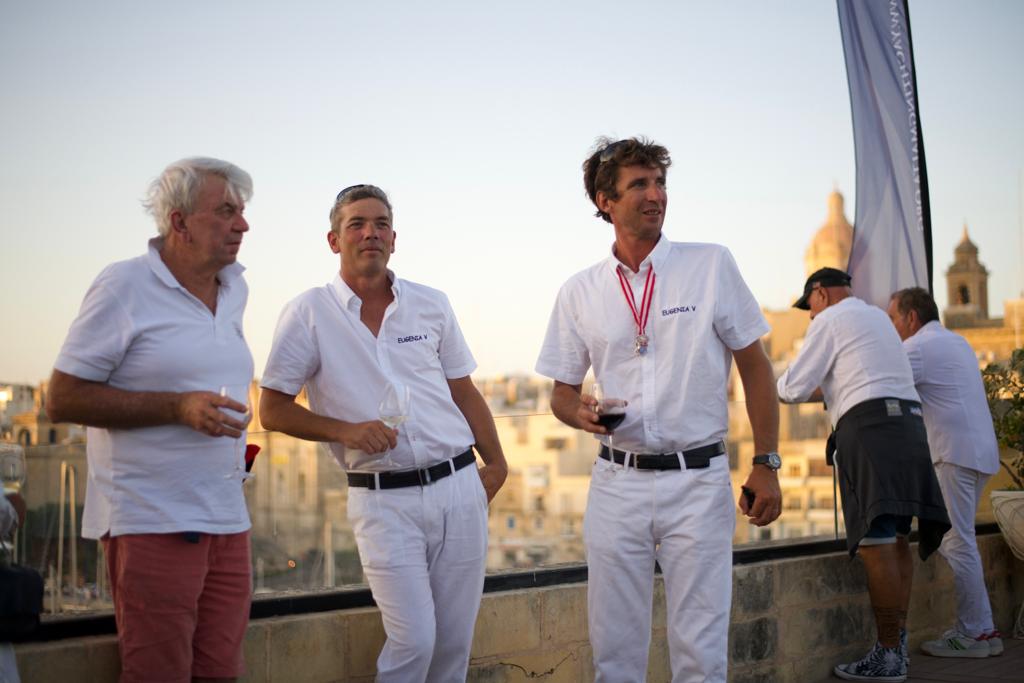 Photo Credit: Yachting Malta/ Jonathan Borg
"The Trophee Bailli de Suffren Classic Yacht Race continues to play an important role in promoting Malta as a destination for maritime tourism, attracting sailing enthusiasts and bringing attention to the island's natural beauty and rich maritime heritage. It showcases Malta as a haven for sailors, offering an ideal blend of historical charm, stunning coastline, and excellent sailing conditions." Michael Mifsud, CEO, Yachting Malta.
Joining race crews, sponsors and local yachting personalities for the celebratory prize giving evening was Her Excellency Agnès von der Mühll, the Ambassador of France to Malta, Lionel Péan, President of the Marenostrum Racing Club (MRC), Olivier Plique, MRC Ambassador in Malta and David Cremona, Commodore of the Royal Malta Yacht Club.
"We are honored to have co-hosted the prestigious Trophee Baillie de Suffren awards ceremony together with Yachting Malta at the historic Cugó Gran Macina hotel. Built in 1554 by the order of St. John, the building played a vital role in protecting Senglea and servicing ships in the 16th Century. Alongside our sister company, Von der Heyden Yachting, we are delighted to be part of this staple tradition, embodying values of quality, speed, and style at sea." concluded Dylan Steyn, Charter Manager, Von der Heyden Yachting.