Yachting Malta instrumental in the donation of 14 boats for local sailing Clubs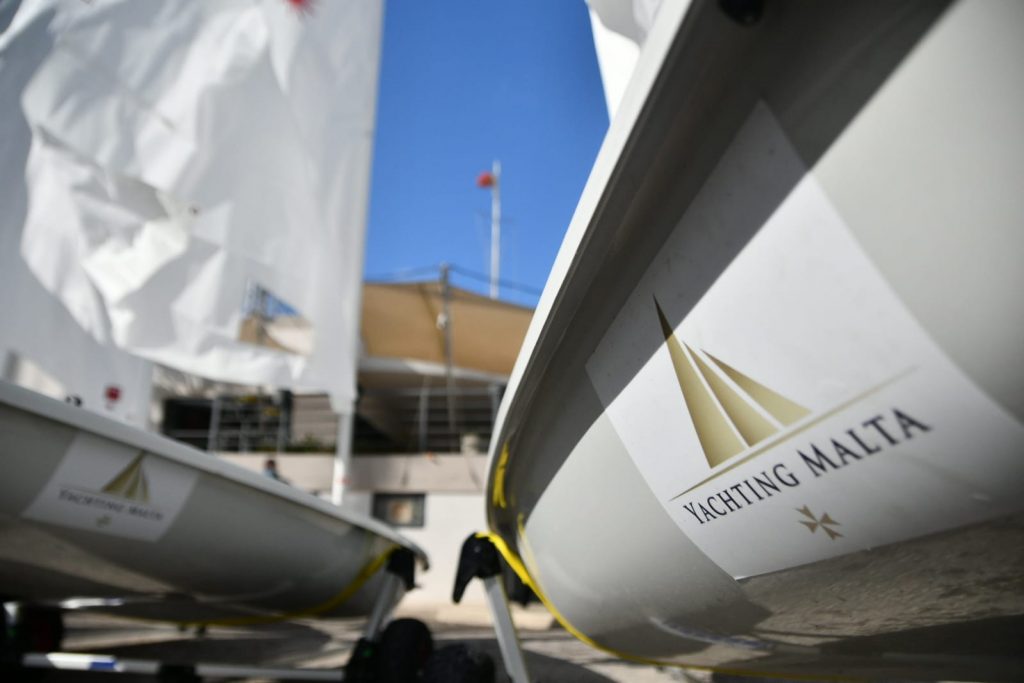 Yachting Malta with the collaboration of the Ministry for Transport, Infrastructure and Capital Projects donated 14 sailing boats for the use of the Maltese Sailing National Team and local sailing clubs.
The presentation took place at the Royal Malta Yacht Club in the presence of Minister Ian Borg and representatives from the sailing clubs benefitting from this initiative.
Prior to the welcome address by Yachting Malta Chairman John Huber, Fr. Gordon Refalo, Parish Priest of Gzira was invited to bless the boats which Yachting Malta was passing on to the Malta Sailing Federation and four local sailing clubs.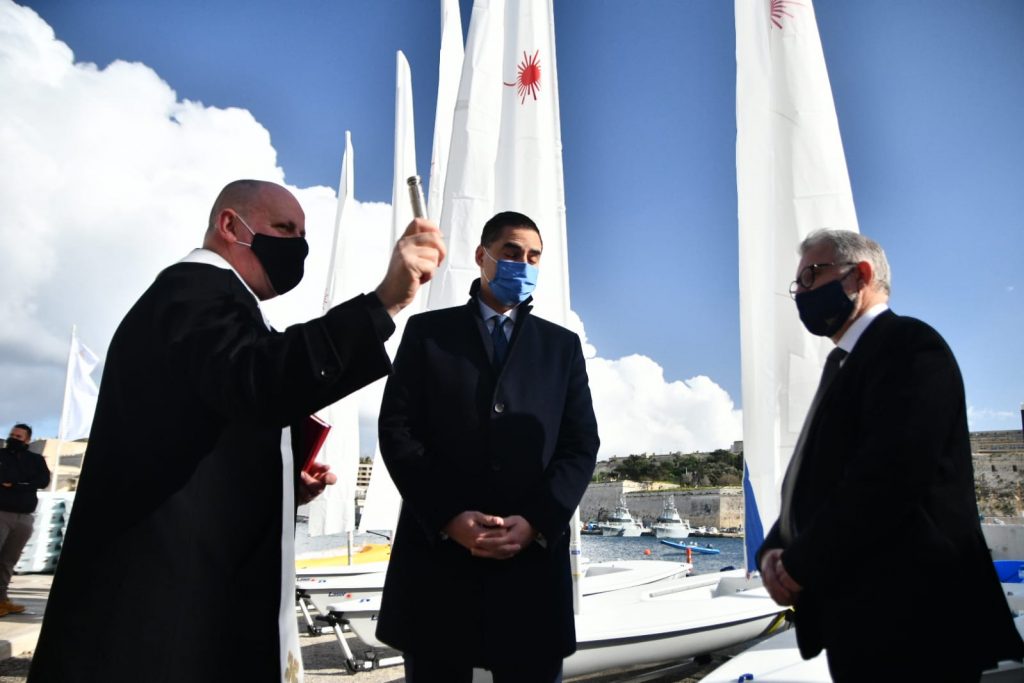 "During the Covid-19 pandemic, Yachting Malta was forced to cancel a number of events.  The funding previously allocated to these initiatives were transferred to the Federation and affiliated Clubs. It is important to note that Clubs are operated on a voluntary basis, more often than not by sailors' parents. Today's presentation is part of Yachting Malta's legacy to the sport in the hope of improved results on the international scene"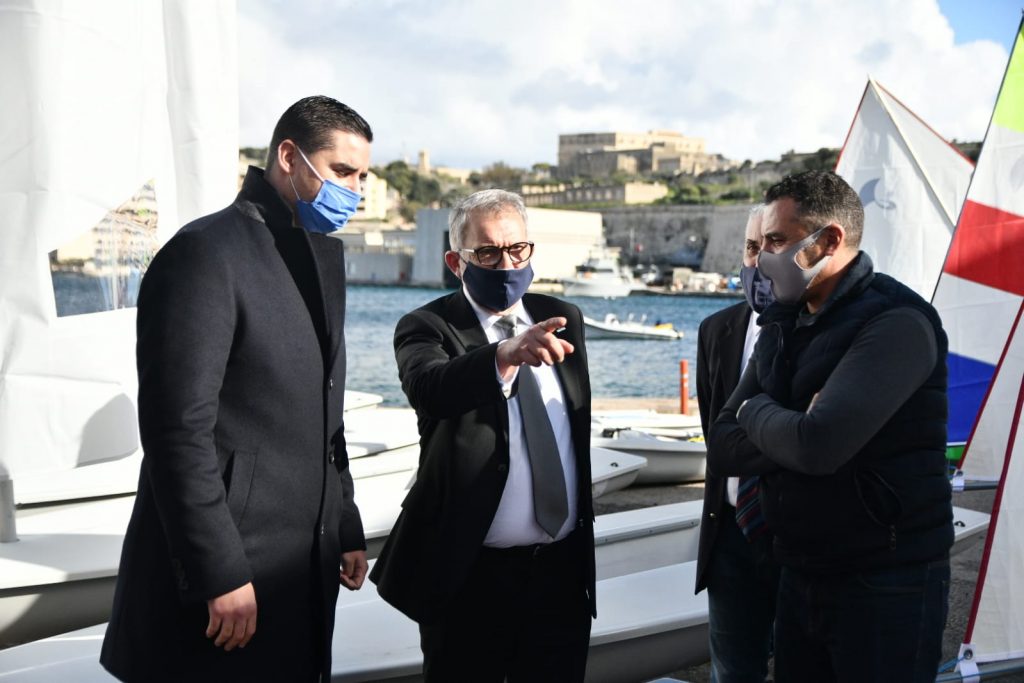 Yachting Malta also presented an amount of funds that were allocated towards coaching expenses for those Clubs taking part in the annual Euromed Regatta.
In his address, Minister Ian Borg said, "With this investment we will be encouraging more participation as well as further promoting the sport of yacthing. We want Malta to also achieve top places of classification when it comes to competing with other countries in this sport. This is a Government that listens and addresses everyone. Therefore, we felt we had to be at the forefront to provide the necessary support to these clubs and federations in order for them to continue to improve and grow in terms of skills and abilities."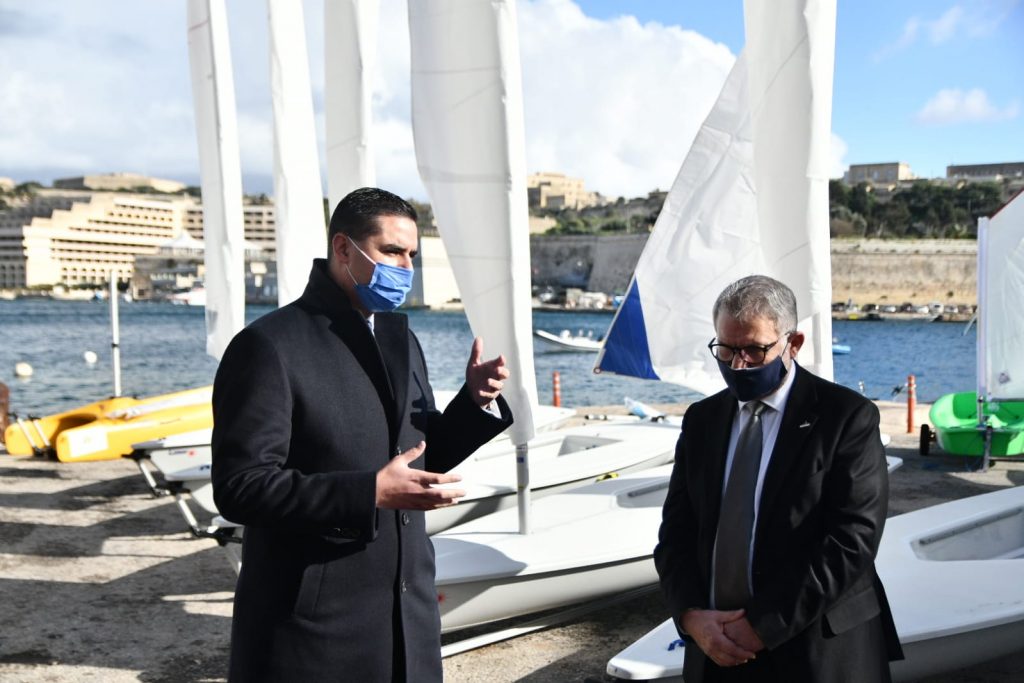 The choice of the boats was decided with the input of the Malta Sailing Federation, which has been working closely with Clubs and the authorities to provide development opportunities for the sport. Despite the challenges that many sports have encountered during the Covid-19 pandemic, sailing has seen a substantial increase in take up in 2020.
This investment will definitely contribute towards the preparations being made by the National Team in preparation for the 2023 Games of the Small States of Europe being hosted in Malta. The Maltese National Sailing Team will receive five Laser boats.
A number of other boats – Laser Funboat, Laser Pico and Optimists have been allocated to local sailing clubs, affiliated to the Malta Sailing Federation.
The Malta Young Sailors Club will be given an optimist racing boat whilst the Birżebbuġa Sailing Club will benefit from a Laser funboat. The Vikings Sailing Club and Royal Malta Yacht Club will be presented with a Laser Pico boat each, whilst five Optimist training boats will be given to the Vikings Sailing Club.