Yachting Malta – Steering a steady course for the Maltese Yachting Industry.
Article published on the November 2021 Edition of Executive Traveller
Yachting Malta Chairman John Huber has always been vocal in his belief that Yachting should be one of the pillars of Maltese industry. Malta's geographical location and expertise lend themselves well to making the island a desirable destination.
The Yachting industry is not simply limited to the availability of yacht yards and the Maltese flag. Incidentally, the Maltese ship registry is considered to be one of the largest registries in Europe and is currently the sixth-largest registry in the world. Becoming an international hub is also about promoting local venues for international events such as the recently announced Yacht Racing Forum which will take place in Malta in 2022 and yacht racing events such as the Rolex Middle Sea Race.
The Rolex Middle Sea Race is not only a must-do race in the yachting circuit but is also a strong contributor to the Maltese economy as proven by a recent study commissioned by Yachting Malta. In 2019 this race generated over €2.3 million for the Maltese economy. In the meantime, 94% of these people said they would visit Malta again. Apart from this, the PR value, thanks to good media exposure, rose to around €2.6 million bringing the total positive economic impact of this event up to €4.7 million.
Earlier in October, Yachting Malta supported the Coastal Race which is the precursor to the Rolex Middle Sea Race.
An international fleet of over 40 boats took part and welcomed teams from sixteen nations.
The Yachting Malta Coastal Race is a good training ground for the big race, where crews get to know each other, and equipment gets tested," commented John Huber. "The Rolex Middle Sea Race is the biggest sporting event in Malta. As a government entity, Yachting Malta will do everything to promote it."
The Rolex Middle Sea Race start is the perfect opportunity to showcase Malta as the yachting destination of choice. The start is always a spectacular occasion. The historic Grand Harbour filled with a multitude of yachts and cannon fire ringing around the 16th-century fortifications is nothing short of breathtaking.
Technology has now allowed organisers to make the event accessible through live streaming technologies. Yachting Malta supported this year's live stream enabling viewers to experience the race from various angles, bringing the drama that surrounds such a sporting event closer to viewers around the world.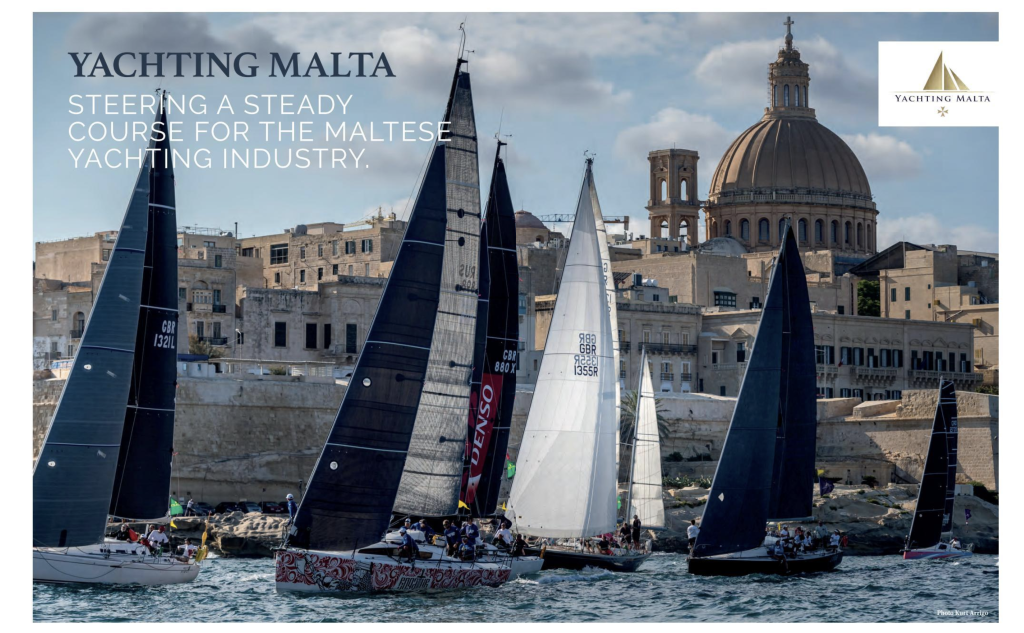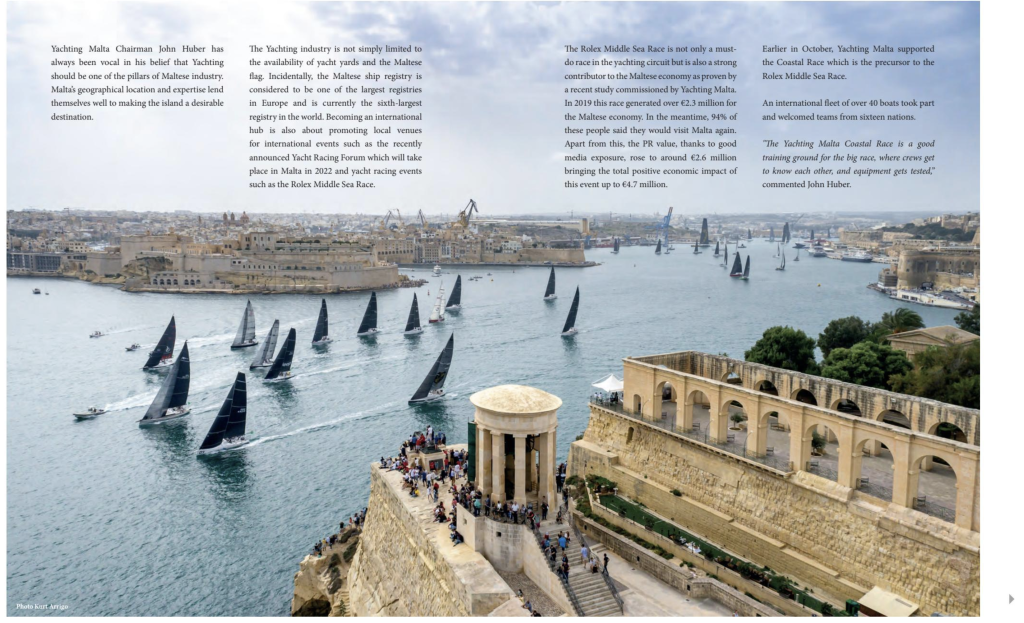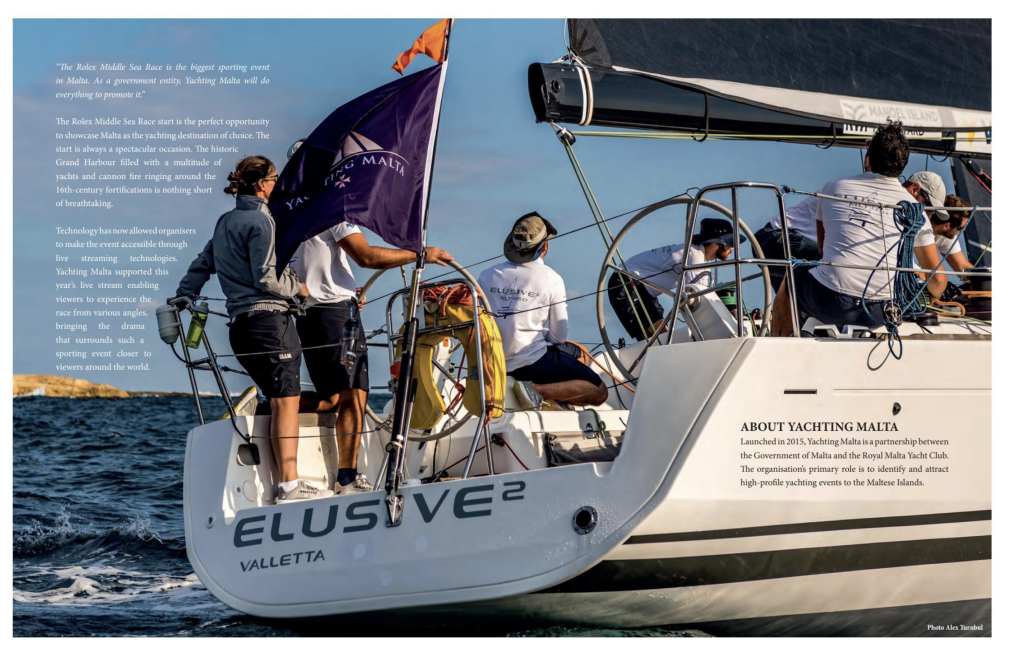 ABOUT YACHTING MALTA
Launched in 2015, Yachting Malta is a partnership between the Government of Malta and the Royal Malta Yacht Club. The organisation's primary role is to identify and attract high-profile yachting events to the Maltese Islands.
​